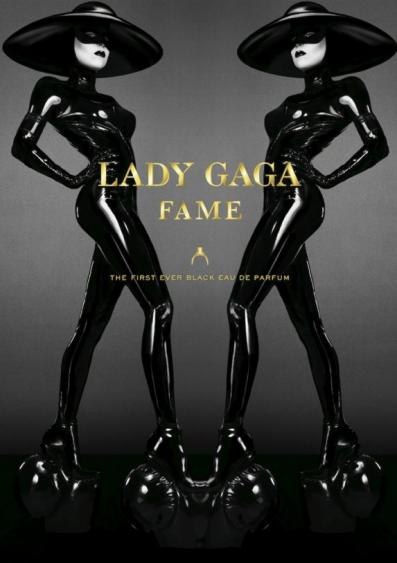 Image courtesy of thehollywoodgossip, 2012
There has been much anticipation and hype around Lady Gaga's first perfume, as it is the first ever Black eau du parfum, which sprays clear. It has been escalating rapidly over the last fortnight, with the preview of the perfume's promotional photographs, the release of the largest-ever Vogue September Issue with the songstress on the cover and the revelation of her new album title "ARTPOP", due for release in 2013.
The commercial trailer for the fragrance, 'Fame", was uploaded yesterday onto Youtube, and may I say I can definitely feel the High Fashion Goth atmosphere throughout the trailer. The director, Steven Klein, has captured the very essence of High Fashion Goth in a matter of 30 seconds, and the styling by Brandon Maxwell should be highly commended, as he stayed true to the vibe of the mysterious scent. I have no doubt that Gareth Pugh, aka the Dark Prince of Fashion, had an influence on the video, as the fashion films for his collections are much the same - sound, visuals and styling. I haven't seen a High Fashion Goth film for a perfume ever before, and thus Lady Gaga has once brought innovation to the fashion and cosmetic industry again.
On a final note, I can see a lot of Mugler, Giorgio Armani and Alexander McQueen by Sarah Burton in the film, or is that just what I see because she always wears these illustrious labels? And if this is only a trailer, I can only imagine how good the full video will be!
"Fame" is due for release in late 2012.